WORKSHOPS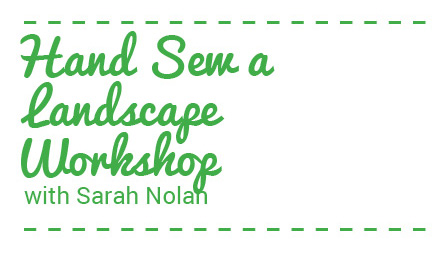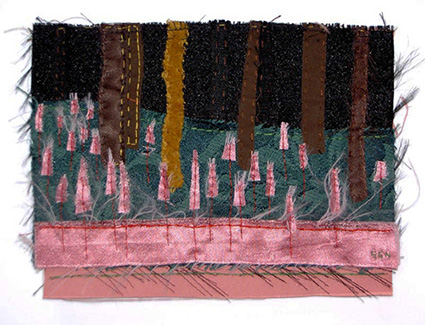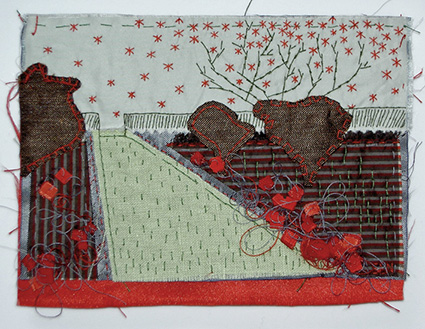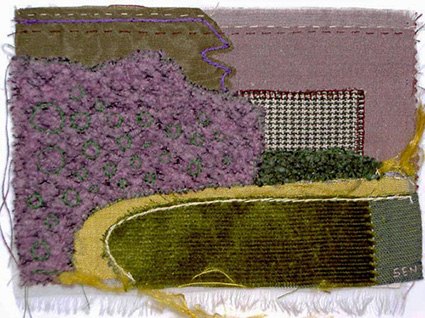 Date to be confirmed
Sunday 2pm - 5pm
One workshop
46 Ross Street Forest Lodge
If you would like to be added to the workshop mailing list, please email:
branch3d@iinet.net.au
Please also include your mobile number.
This will be the inaugural workshop of Branch3D!
We would like to offer our first workshop to the first eight people who would like to attend.
Known as a vintage shop in Forest Lodge that specialises in ceramics, plant and garden related items, we originally began as a window gallery down the road in 2012, where monthly installations by local artists baffled, intrigued or delighted passing pedestrians. All these exhibitions are on the Exhibitions page.
Our latest offering is art making workshops in the back room of the shop space…
This workshop will take you through the process of designing and producing a unique hand sewn artwork, either to be hung as a banner or framed. You don't need to know how to sew or to use a pattern… we will explore colour, texture, shape and pattern, combining to make a composition. This may end up being abstract, stylised or realistic, the option of using text will also be possible.


Sarah Nolan, who also runs the shop, has a Bachelor of Design in Visual Communication, UTS; has been a graphic designer; freelance art teacher and mentor in Sydney Public Primary Schools and a practicing artist where she had a few commercial gallery exhibitions of her hand sewn fabric works.
As the class will be a maximum of eight participants Sarah will be able to devote time to each participant. You may end up making one work or a series… this will depend on how you work, there will be no pressure, but a relaxed, supportive environment where you will have the opportunity to turn your phone off, meet people and make something with your hands.
Provided:
Pencils and paper
Fabric remnants
Thread
Needles
Scissors
Trimmings
Beads and sequins
Snacks
Save
Save
Save
Save
Save
Save