ABOUT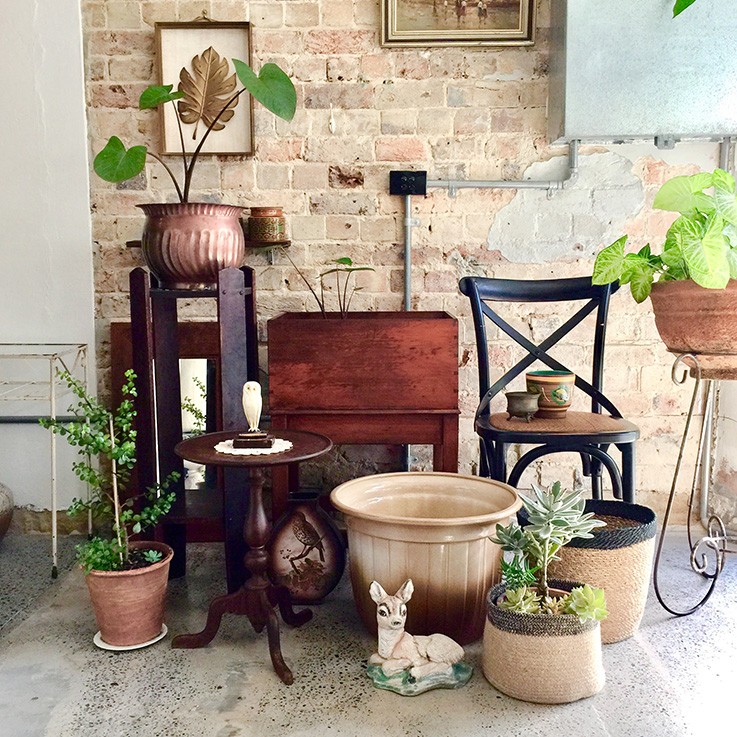 Vintage garden, indoors and outdoors...
A space operating on a few levels...
Offer a small range of plants, vintage planters, stands and other garden items;
Display and sell objects of interest, particularly vintage ceramics;
Establish relationships with the local community.
ALWAYS EVOLVING...
Branch started out as a window gallery down the road in 2012 where local and national artists' installations were displayed to a passing audience. The walk-in space was opened in October 2015 and evolved into a vintage shop specialising in ceramics.
September 2017 I moved next door and re-opened in the newly renovated larger space... this has evolved to stock predominantly garden related items along with an interesting mix of smaller vintage items for the home. 2021 is the sixth year of operation... to check for our new arrivals it's best to visit our Instagram account @branch3d
If you have any planters or plant stands you would like to sell, please get in touch through emailing, with images branch3d@iinet.net.au I'm keen to hear from you!
Please join the mailing list to receive updates and invitations.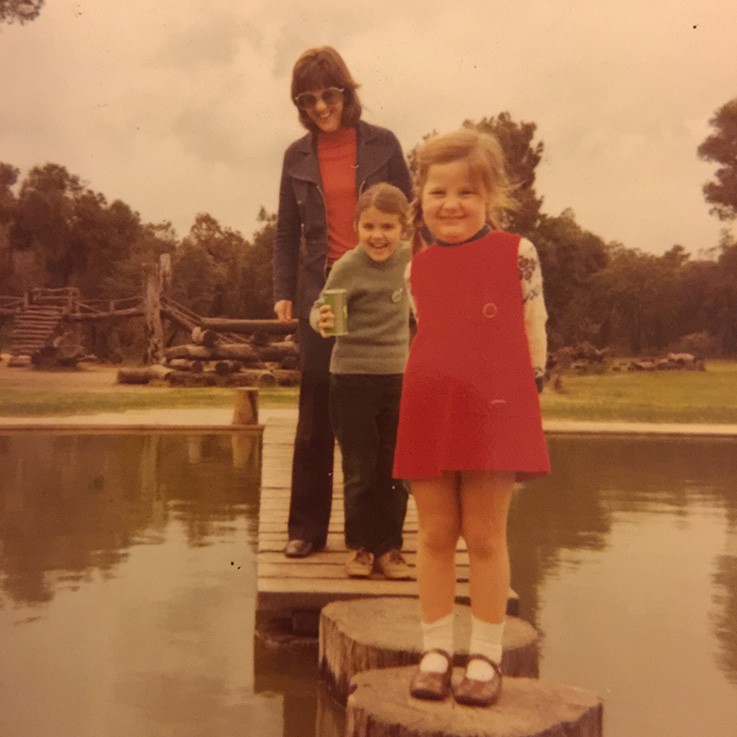 A little bit of information about me... the little girl in green...
I'm still most comfortable in my jeans and pottering about with plants, restoring objects and making things with my hands, and still not comfortable about being photographed.
As a single mother and child of the second world war, our mother Sue, was a great one for making things last and living frugally... this way of life was instilled in my sister and I. She also created a lovely home environment on a very small budget, full of books, artworks, pottery and restored furniture. Only now, later in life, do I fully appreciate the effort it took to achieve the home we experienced.
I've had a few jobs over the last fifty years... working in various secondhand bookshops in Sydney and Melbourne, as a graphic designer in Perth and London, art teacher in Sydney public primary schools, an artist who had a few commercial gallery shows and before the shop opened I operated a window gallery and did volunteering and casual work for arts organisations.
Many visitors to the shop have expressed how they enjoy the items being curated within the space, I appreciate the positive feedback and hope that a visit to the shop space is memorable and interesting.
I've enjoyed researching the items that have passed through the shop... my knowledge has grown so much over the last six years.
With the past disruptive year and with on going repercussions from the pandemic I am assessing what happens next at Branch3D... so stay tuned...
Sarah
Save
Save
Save
Save
Save
Save
Save
Save
Save
Save
Save
Save
Save
Save
Save